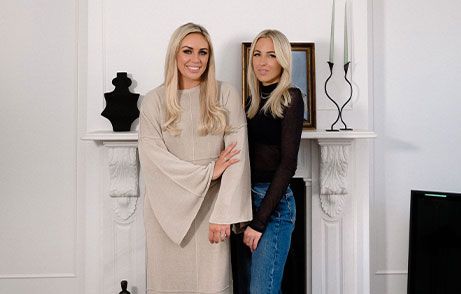 The Style Sisters
The Style Sisters are a styling duo who specialise in the detox, organising and re-styling of your home and wardrobe.
They like to create something that is stylish and functional, that you love and can enjoy.
With over 15 years' experience in the fashion and interior industry and an absolute passion for styling, they have created STYLE SISTERS as a way to channel our creativity, whilst helping others doing something they love.
Their wardrobe detox's are aimed to help you clear out what no longer serves you or your style whilst giving you outfit ideas along the way.
They will organise your wardrobe making it more functional and suited to your lifestyle which will help you make the most of what you have.
With their home interior styling we aim to transform your living space into something you love, that represents you and your character.
They truly believe that a tidy, stylish, and organised space free's your mind and can transform your life.
STYLE SISTERS want to help you be the best version of you.