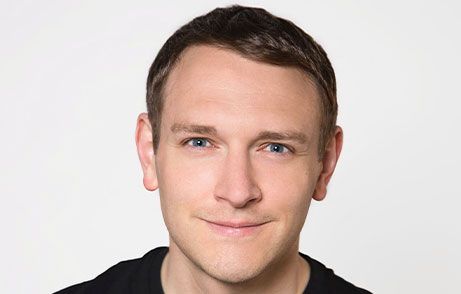 Derek Gibbons
Born in Scotland, Derek has lived in London for 23 years, attaining both Masters (with commendation) and Honours degrees in music - graduating from both at the Royal Albert Hall. He has worked in the TV and Film industry since 2003 – both on camera and behind the scenes.

Derek has presented many live events and has been in conversation and hosted Q&A's with Gloria Hunniford, Phil Spencer, Richard Arnold, Rosemary Shrager, Nick Knowles, Olly Smith, Gregg Wallace, The Style Sisters, David Domoney, Joe Swift, John Amabile, Amanda Lamb, The Skinny Jean Gardener and many more.

From appearing as Hornigold's Pirate Spokesman on the Top 5 smash hit Netflix series "The Lost Pirate Kingdom" (Netflix/ZDF), Co-Pilot "Jerry Smith" in the International TV docudrama "Air Crash Confidential Series 3" (Discovery Channel/Channel 9 Australia), weatherman 'Joe Randall' in the BBC 2 comedy series "Broken News" alongside Benedict Cumberbatch and Indira Varma, briefly appearing opposite Steve Coogan as a young police constable in the critically acclaimed ITV/Jed Mercurio Drama "Stephen", to playing an FBI Informant in "The Real Story of The Infiltrator" (ITV Studios Global Entertainment/WMR 2019), and working as a quiz and game-show host on terrestrial channels FIVE, ITV 1 and STV (ITV 1 Scotland) – Del has had a wide range of acting and hosting experience, and even an excellent knowledge of gemstone jewellery, which he puts to use presenting on Freeview based TJC (The Jewellery Channel).