12 May 2022
Live more sustainably with Zero Waste Scotland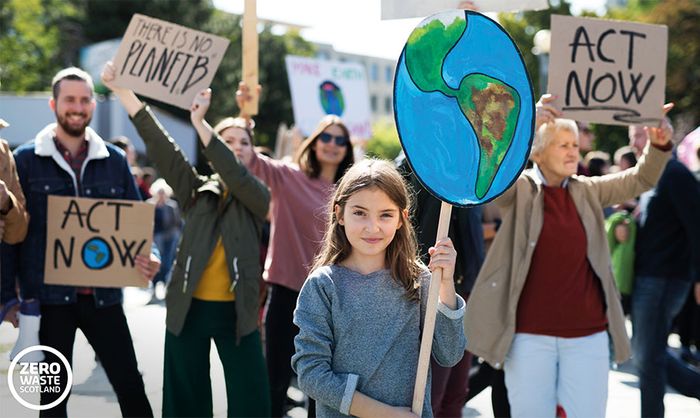 Do you want to live more sustainably and do your bit for the environment from the comfort of your home but have no idea where to start? Then join Zero Waste Scotland at the Ideal Home Show, in partnership with Royal Bank of Scotland from the 26th to 29th of May 2022 at the SEC Glasgow.
Scotland's circular economy expert will host a stall at the show over four days to demonstrate how our nation needs to rethink our consumption habits to maximise the value of products and materials used, so that they last as long as possible.
Zero Waste Scotland exists to lead the nation to use products and resources responsibly. With the ear of the government and the voice of the people, they're in a unique position to encourage vital shifts in behaviours to accelerate progress towards a circular economy by radically reducing Scotland's consumption.
Evidence shows that consumption in Scotland is unsustainably high. Their recently published Material Flow Account revealed that around four-fifths (80%) of Scotland's footprint comes from the products and materials we manufacture, use, and throw away.
Book your tickets now for the Show and join their experts, as they talk through upcycling products around the house and tips and tricks you can use at home to consume more responsibly.
Find out more about Zero Waste Scotland here.