Erskine – our 2023 charity partner!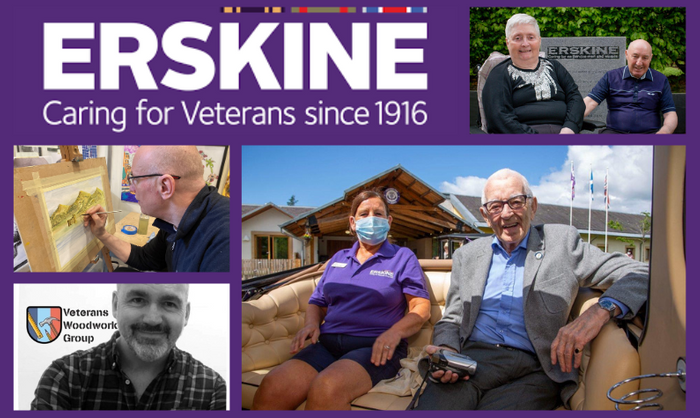 We are delighted to announce that Erskine are our charity partner once again at the Ideal Home Show Scotland, with even more fantastic features for you to enjoy!
Visit The Erskine Plant Market at their stand, where you can brighten up your garden and support our veterans by buying a selection from Erskine's range of popular garden plants, as well as explore Erskine's merchandise range.
Erskine will be hosting two fantastic workshops for you to take part in, including;
Pottery Workshop: Hand-make your very own bird bath/bird feeder from clay. Learn how to use stoneware clay which will be carefully taken to the Erskine Reid Macewen Activity Centre to be dried, fired, dipped in a beautiful blue/green glaze and fired once again.
Watercolour Workshop: Mac McDade is a Veteran and self-taught artist who rediscovered his artistic mojo after a hiatus of over 30 years. Join this watercolour workshop and be guided through the process of creating your own stunning piece of art to treasure.
You can book your workshop spots here.
There will also be donation buckets around the Show and at the Erskine stand where you can donate. All proceeds from The Erskine Plant Market, the workshops, and donation buckets will go to the Erskine charity to help support veterans.