Discover the latest home interior trends with Ideal Home Show Scotland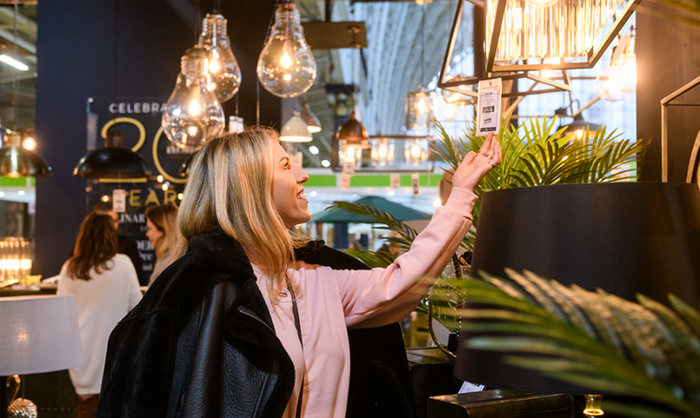 As Spring approaches, it is the perfect time to revitalise and redecorate your interior spaces, with this year's top interior trends. Luckily, the Ideal Home Show Scotland is here to help, with innovative brands to shop from, live talks and demonstrations from celebrity guests and experts, and life-sized builds to inspire you and help transform your home and garden. Here are this year's top five home interior themes for 2023 – according to Good Homes Magazine.
Beginning in 2022, this trend takes white and beige walls and adds vibrant pops of colour in the form of paint, flooring, and bold accessories. For more interior design advice – make sure to head to our Super Theatre stage and hear from interior experts such as the Style Sisters!
This year's trends are focusing on handmade items, whether that be knitted items, pottery accessories or woodwork – embracing craftsman's skill. We've got fantastic brands at the Show to help you achieve this trend, such as VM Furnishing at stand L430, who specialise in bespoke furniture.
This year, we're embracing relaxation and home retreats – using soft textures, warm tones, and rounded forms to create a 'cocoon' vibe. You can find accessories and products to ace your comfortcore vibes with brands such as Westholme Interiors, who will be exhibiting at the Show.
Wooden panelling is one of this season's hottest trends, helping to create a sense of timeless, heritage style. For more interior inspiration, make sure to visit the life-sized Show Home at Ideal Home Show Scotland, and experience all the latest interior trends come to life.
Self-care and focus on emotional well-being have become a main focus this year, something which is being translated into home interiors – in the form of incorporating calming blues to interiors and creating a sense of tranquillity in your spaces.