11 May 2022
Daw Interiors Ideal Home Show Competition Prize Draw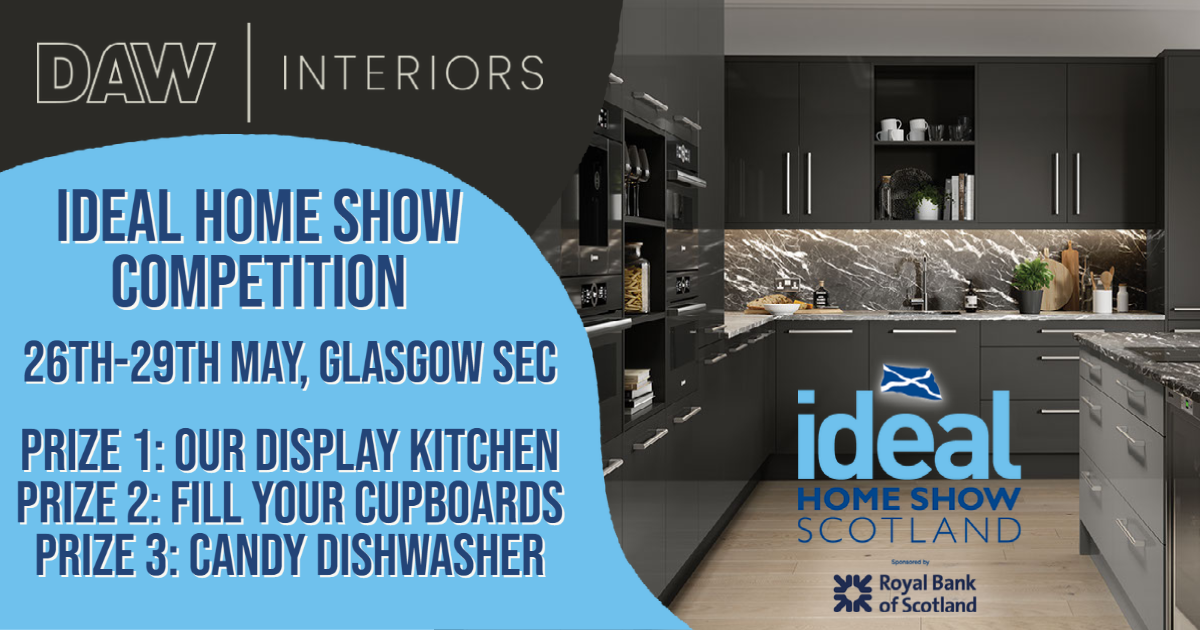 Anyone who visits our stand and signs up for a consultation could be in with a chance to win one of the following –
Prize 1: Win our display kitchen! Our fabulous display kitchen will be up for grabs! (T&Cs apply*)
Prize 2: Win our stand contents – we're filling our stand cupboards with lots of everyday essentials, and you could win the lot!
Prize 3: Hoover Candy Dishwasher – a brilliant addition to any kitchen design! (T&Cs apply*)
For tickets and more info on the show visit www.idealhomeshowscotland.co.uk
*T&Cs - three winners selected at random from consultation enquiries. Winners will be announced and contacted after Monday 30th May. Display kitchen is supply only – installation and appliances not included. Extra units, appliances and installation can be arranged at an additional cost. Hoover Candy Dishwasher is supply only.
#idealhomescotland #idealscotland #idealhomeshowscotland #idealhomeshow2022 #idealhome #scottishbusiness #glasgowbusiness #madeinscotland